Reading Time:
16
minutes
It's 2018 and over 280 billion emails are send and received each day worldwide. Amidst this, there is a very high chance that your email would be lost in your subscriber's inbox. Many marketers end up being ignored unintentionally by recipients as they receive hundreds of email per day. It takes a lot of time and effort to prepare emails for broadcasting it to subscribers. Hence, you don't want those emails to die in the competition. While there are some marketers who are making their fortune just by email marketing and some bloggers who bring returning visitors to their website/blog with email marketing. What is it that they're doing right and what is it that's bringing them additional traffic and recurring revenue. In this post, I will be discussing email marketing best practices that successful marketers use to dominate their niche.
As part of this post, you will be learning the following:
What is Email Marketing?

Why do you need to build an email list?

7 Inexpensive tips you can use to power your email marketing campaigns

Final thoughts on email marketing best practices
Without further ado, let's begin 😉


What is Email Marketing?
Email Marketing is the practice of reaching out to your target audience in the most personal manner and growing a continuous returning traffic to your website/blog.
Email marketing is the number one channel to promote your business and keep the returning traffic coming in regularly. The problem with organic traffic is that it doesn't assure returning traffic. Out of the many channels that provide returning traffic, email marketing is the best and most efficient way of doing so.
Consider this example. You have a sound social media community and the engagement is considerably good. What are the chances that that engagement converts and comes to your website/blog and perform actions that you want them to perform?
You cannot control the algorithm of that social media platform, neither can you control how many people will see your posts. In spite of owning all the audience on social media, you don't actually own it, because you cannot control it.
That when Email Marketing comes in the picture. How often do you check your emails? I do it multiple time daily, don't you too? That why email marketing is important.
You can make use of email marketing software like MailChimp, Aweber, ConvertKit, GetResponse to manage your list building campaign for email marketing. Furthermore, you can use OptinMonster to capture leads in a most innovative way.
Email Marketing not only helps you have regular returning traffic to your website/blog but it also helps you reach a highly targetted audience in a most personalized way. The highly targetted audience is something one can never get by buying an email list and this is why I don't recommend buying an email list and building it from scratch instead.
Email Marketing campaigns have ROI of $38 against every $1 you invest. Thanks to the efficiency and personalization emails have.
That being said, let me tell you
Why do you need to build an email list?
Now that you know how important and significant Email Marketing is it's time that you should know why is it important to build your email list.  If you are just starting by it is obvious that you wouldn't be having enough traffic to generate leads. But there's always a beginning. If you begin now, though the conversion rate would be exponentially low, over the period as you grow in numbers you would be glad that you started.
Out of many reasons, here are the top three reasons why you should definitely build an email list.
It's direct: Once your visitors subscribe to your website/blog you can directly reach them with your content and bring them back to your website as returning traffic. Returning visitors is one of the significant factors in ranking your website on SERPs. What is more awesome than recurring traffic?

Better Open Rates: Email marketing not only is one of the most important channels to market your content. Assuming that you follow the email marketing best practices, there are very high chances of having good open rates. However, the rate may be disappointing in the beginning but once you start getting the traffic the open rate will be eye candy.

Personalization: Do you know why email marketing is the number channel to market your content? I can see two reasons, one is that you have complete control over what you send and second is you can completely customize what you deliver to your subscribers. No other platform gives you this freedom of choosing the audience and owning it completely. Unlike social media, email subscribers are completely yours. You own it & no one can take this away from you.
These are the main reasons why I think you should be building an email list all by yourself and not buying it. Having said that, let us dive into the main chunk of this post.
7 Email Marketing best practices to build a list & send emails that "convert"
1. Build a strong email subscriber's list
As aforementioned, subscribers are the reasons why you are what you are, or will be. No matter what niche you are into, no matter what's your business model, the user base is everything your business needs. The user base, in this context, the users are the life of your business. Hence it is very important to build a really strong subscriber's list.
If you are looking for motivation to invest in a good email marketing software then you should know that you get an ROI of 4300% on your marketing investment.
You'd ask how to grow to get subscribers which you can target with your product/service? Here are quick ways you can use to grow your sign up lists:
#1 Start a blog
You are missing out the cheapest way to meet your marketing goals if you are not into content marketing already. Did you know, marketers who are into content marketing get 97% more inbound links than those who don't blog and 67% more leads than marketers/businesses who don't.
If you are just starting out, let me tell you that starting a blog is super easy and you don't have to deal with much of a headache too. Once you get started and start getting the regular traffic you will have a good number of chances to capture leads.
Spend time having a solid on-page SEO foundation for your blog posts and generate backlinks, to begin with.
#2 Optin Forms
Optin forms are your rescue boats it not only helps you build an email list, it also helps you deliver your idea in a much more systematically creative way. Welcomes your visitors with a subscribe pop up and capture the leads. As perUnbounce, on click pop-ups have performed 1147% better than exit popups.
There are so many optin tools that capture leads of any sort, one of the best is OptinMonster. The innovative exit intent technology senses the exit of the user before they actually close the tab. This helps you offer something surprising so that the users enter your subscriber's list.
#3 Social Media 
Social media is a synonym to entertainment these days. The audience on various social media platforms is huge to target the right audience for free. What I mean here is that the organic reach on social media giant, Facebook is not even 1 percent.  Unless you invest in paid ads, it is nearly impossible for your target users to even see your posts.
You definitely don't own the audience on your social media profiles but you can appear in front of them whenever you want. Nathalie Lussier hosts a chat on Twitter every Tuesday on email marketing and this way she was able to generate 3000 email subscribers. Slowly but surely she moved up the ladder.
This way, the audience you'll build will be completely yours. No shares, no inability in reaching organically.
2. Choose the right automation platform
Let me get this straight. We are busier than you were when technology didn't take over. We are occupied with a lot of tasks that are just enough to finish our day exhausted. So using a system that could delegate regular tasks at a fixed interval of time will do great wonders.
To back this here's an awesome stat, 75% of email revenues are generated by automation email campaigns. Furthermore, 72% of marketers have said that automation is beneficial to
Once you have subscribers flowing the funnel and joining the list you need to make sure that they receive a welcome email within 24 hours and you need to check if they're receiving it. Reason being? Welcome emails help marketers generate 320% more revenue than any other email they send.
Few stats that will raise your eyebrows:
Drip email campaigns perform 80% better than longer emails. The drip email campaigns are emails that are sent out periodically and is not limited to welcome emails only.

Sony saw a 157% increase in CTR with their drip email campaigns to Sony loyalty club members.
Related: What are transactional emails – Untapped best practices for making most out of transactional emails.
3. Short and to the point message(s)
Do you have a clear inbox? How many unread emails you have in your inbox right now? Countless right? Imagine your subscriber's inbox. Are you doing justice to their inbox? More than half the population say they receive way too many emails.
Sure, blog posts do really good when published as a long post. But this doesn't hold true for emails. 62% of all emails in the inbox are opened on a mobile phone and since your subscribers are on a mobile, their attention span is even smaller.
Reason? They must be flooded with dozens of emails already along with the personal messages, social media notifications and what not? There are enough distractors to take their attention from your email to those notifications to which 'they are directly linked'.
So keeping your email small and to the point will help you in long run. You make your subscriber's lives easier and they'll repay you back with conversions. You just have to respect their time and cannot afford to go explain your messages in all length and breadth.
4. Spend time on creating a perfect subject line
You already know this as a user. You look at the sender or subject line first in an email before anything else. Same goes with your subscribers too. If you cannot pay a little more attention to crafting a perfect irresistible subject line then you're content doesn't matter.
Users are not gonna click it, no matter what your brand it. No matter what's the reputation you hold in the market. If your subject line sucks, your email messages are not worth it. Did you know almost half of the subscribers decide whether or not to open an email just by looking at the subject line? I think it is more than half because every other person I have got in touch with has said they open email after looking at the subject (if it's from unknown sources). In case of known ones, obviously, they will open it by looking at the sender's name.
Furthermore, personalization is a definite option you can experiment to get more clicks on emails. Adding their names in the subject line will tempt to directly click and open the email. Provided your in-email content is well crafted, you will have a good conversion rate too.
5. Engage with your audience
Once you have your reader's attention, what next? Well, you know how important words are. Engagement with your audience is as important as the audience itself. All the successful marketers have already admitted that their efforts on audience engagement are of utmost priority. Furthermore, user engagement is not an easy nut to crack.
You can offer an inevitable reason for your audience to interact with your emails. Provoke them by asking questions, since the human brain is programmed to answer questions as soon as questions asked. In this case, the email conversation will result in an action that you want them to perform. This should be a two way give and take, you give your users some value before you can make them take some action.
The way you craft your engagement strategy will make your break your brand. You can use a classy tool, Pardot that manages your automation and user-engagement in your emails.
6. Include social share icons within emails 
Social media is everywhere and everyone is on social media, well a huge number of population for sure. Facebook touched the 2 billion mark last year. Furthermore, this is just one social networking site. There are tone other social networking platforms.
This gives marketers the best chances to get better conversions. 158% higher CTR was recorded by those email marketers than those who don't. Have a clear mindset of what you want to share, the email campaign or just the email message.
Even if you simply share the social presence, it will help you increase the traffic, well that's what 80% of marketers say. Take a look at the email from Ballard, a European designer store. This will boost instant traffic to your business website/blog.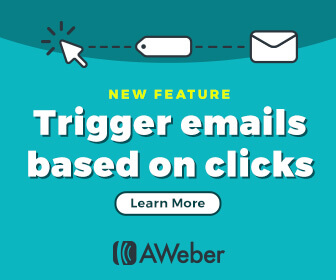 7. Have a strong call-to-action in your email campaigns
Okay, let me get this straight. Having an email sent out without a CTA is as useless as having a dumb-bell as paperweight. At least in terms of conversions, CTA is of utmost importance. Backing this by numbers, researchers say that CTR increases by over 370%.
There's a very thin line between having a clickbait and having a CTA. Both bring the users to your preferred destination, but what happens next is what makes the ROI count. If you present the CTA as a click bait, the conversion rate will be little to none. The reason, the user wasn't willing to land on the page they've landed upon.
On the other hand, if you focus on adding a legitimate CTA, the conversion rate will be exponentially higher than a click bait. Reason? The user's search intent. They've landed upon exactly what they were looking for.
All you gotta do is create a engaging content and a compelling CTA. Rest will be taken care of by the user's search intent itself.
To back this with proof, here's a case study from EasyJet that sent an email celebrating their 20 years of flying. The email was a simple yet attractive, as you can see in the image below. But the fun part was the CTA. It tells a story that guides the users to continue their adventure journeys.
This is a pure giveaway. Nothing personal. The company isn't even sure if people would choose to travel with them. Anyone would bet their money on "this is a bad deal & waste of time". But guess what happened? Out of 12,473,608 email recipient that it was sent to had open rates more than 100 percent higher than average EasyJet newsletter email. Furthermore, with 25 percent higher CTR, and across all markets, 7.5 percent of easyjets customer who got the email went on to book a trip with EasyJet in next 30 days.
Fruitful? Hell yes.
Final Thoughts On Email Marketing
With little over half of the human population having email accounts, email marketing is a dense web to survive on. Sure, the initial steps will be a tough nut to crack, but guess what its both easy and tough to grow in the crowd.
Moreover, with a return of $38 for every dollar invested in email marketing makes it convincing enough to spend time & money on this. Furthermore, tools like Aweber & GetResponse are a really helpful tool to make the most out of email marketing. However, if you're not using email marketing best practices you'd not be the last one to laugh.
On average, there are 70 emails dumped in the inbox. If you want to stand out of the crowd, each and every element of your email campaign should be catchy and the user should be tempted to do nothing but click.
To sum this article up, I'd like to mention some takeaways of this post
Consider carefully crafting your email design,

Do not forget to include clean calls to action &

Consistently test & improve your campaigns
Emails are the closest channel you can reach your prospect if you don't want to sound like a twat, consider being natural to your target audience. Email marketing is powerful enough to take care of the rest.
On a closing note, here are some hand-picked articles on Email Marketing that you'd love to read.
I bid you adieu for now. Did you find anything useful? Push that in the comment section below, it can be a simple 'HI', I'll wave back to you too.
Know someone who's looking for this information? Share this with them and share it on your social network too. I share amazing tips exclusively for email subscribers, I urge you to join my mailing list if you don't want to miss out via email. Furthermore, I'm closely in touch with users on Telegram, through Btricks channel. Join the channel to keep in touch.